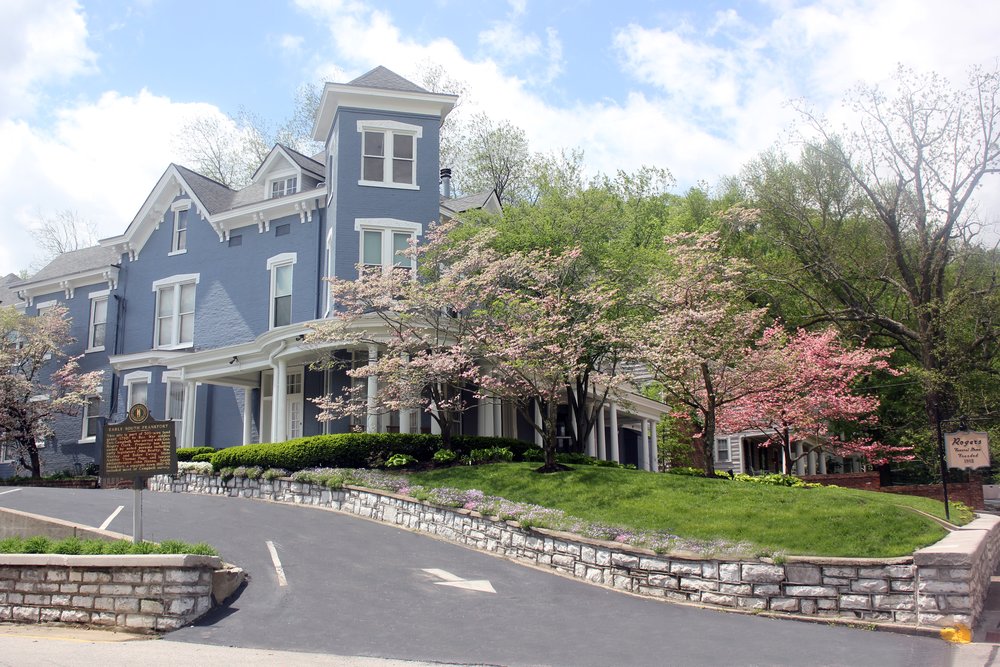 Rogers Funeral Home is located in the historic Meagher house, built in 1889-90.
The Kentucky Historical Highway marker placed on the property reads as follows:
​"1707 Early South Frankfort - This site is part of a 500-acre land grant (1782) to Revolutionary War soldier George Campbell, who served with George Rogers Clark. Property has been owned by noted persons including early legislators Ortho Beatty, William Murray, and Baker Ewing; State Auditor Thomas Page; and lawyer philanthropist John Hanna. South Frankfort, a separate town 1810-50, included most of Campbell survey. Owners whose families lives in the original house here: J.W. Denney, State Attorney General; Thomas Loughborough and son Judge Preston Loughborough, Chief US Postal Inspector; Sally S. Jouett, widow of Col. William R. Jouett; and Thomasine Jouett, granddaughter of Revolutionary was hero Jack Jouett. This Queen Anne house was built by John Meagher, 1889-90."
In 1934, the property was purchased by the Rogers family and became the first funeral parlor in the state of Kentucky.

CLICK HERE for more exterior photos.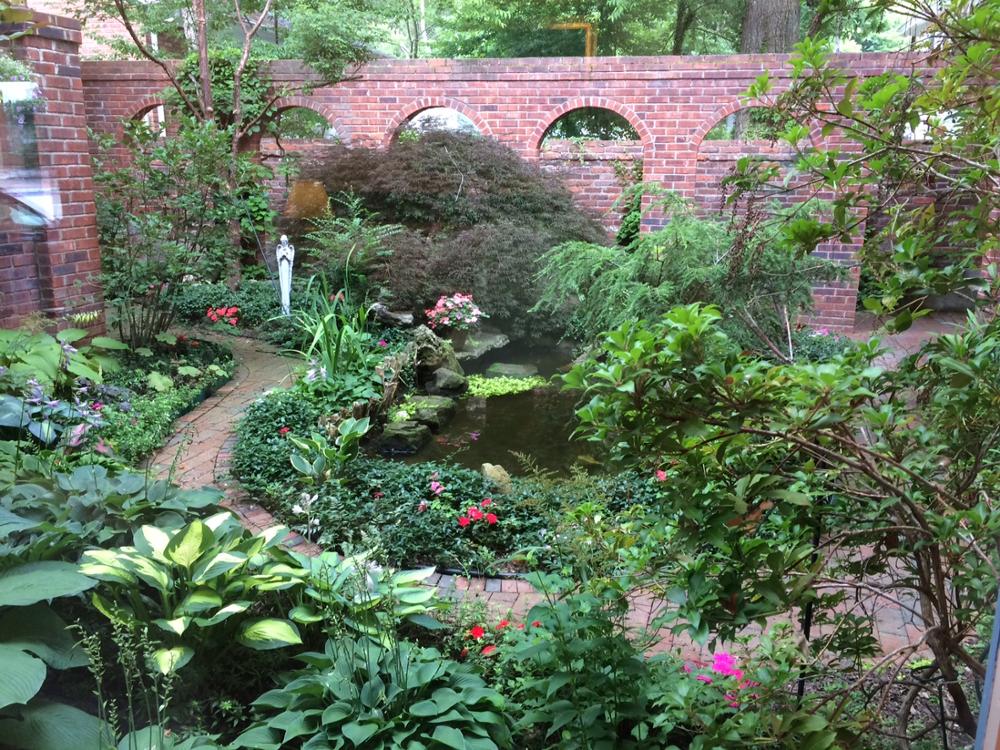 Our reflection garden provides a quiet, relaxing space
where you can take a private moment away. Walk down
the path or have a seat on the secluded bench while
surrounded
by beautiful foliage and a serene pond. The
garden is also viewable through large windows in both
our main entry foyer and our lounge area.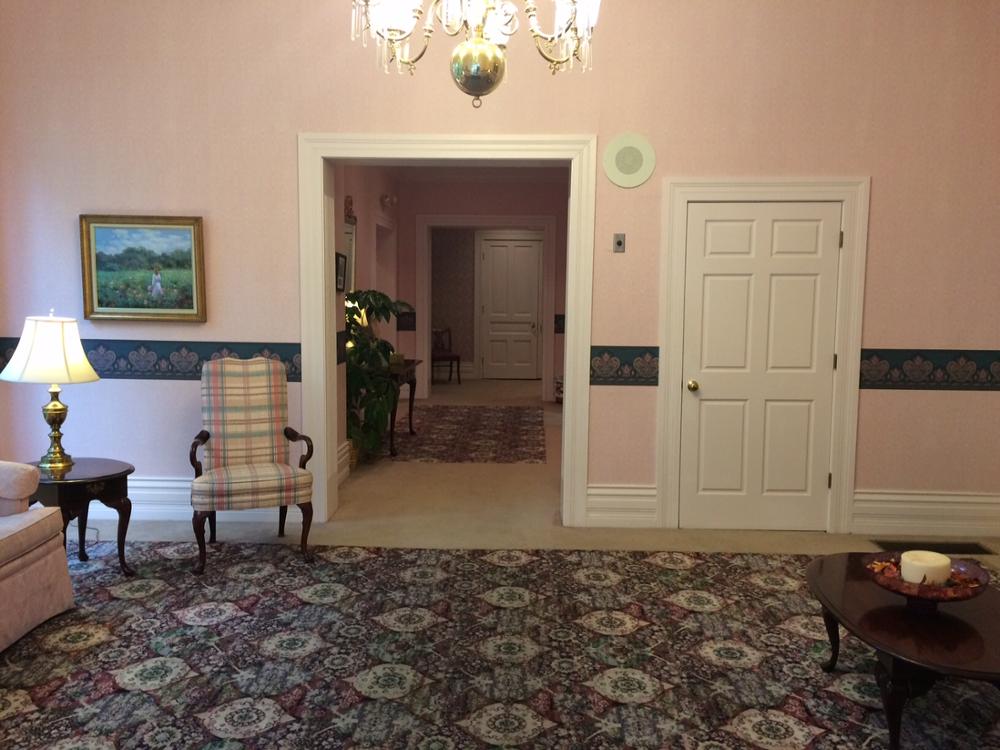 CLICK HERE
for photos of the
interior of the funeral
home.
At Rogers, we strive to create a comfortable
atmosphere with
a feeling of being at home.